CH DK Rags of Silk Leizu Lollipop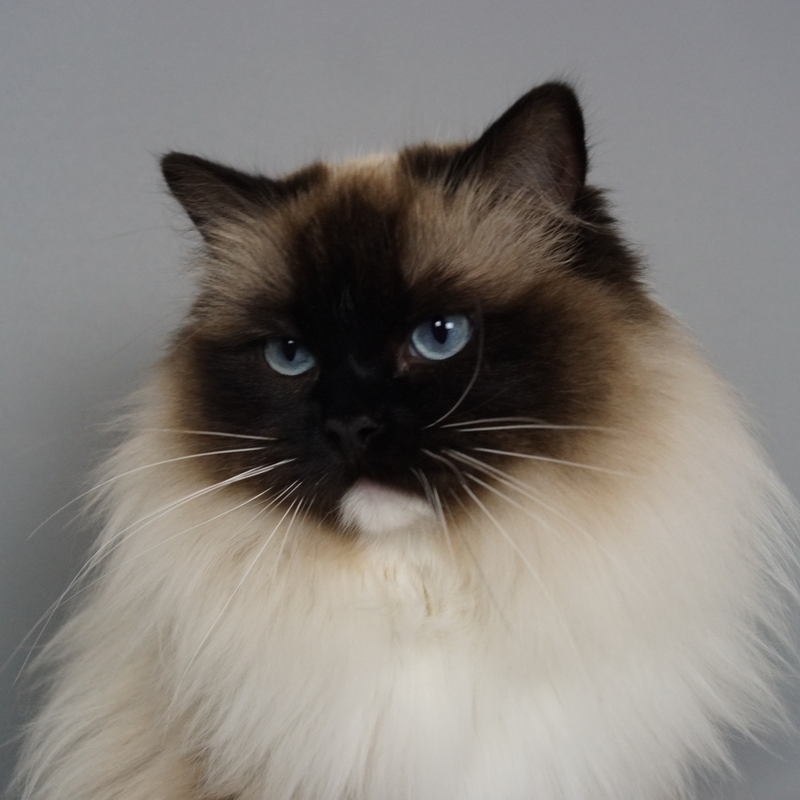 Lollipop kommer fra katteriet DK*Rags of Silk. Hun lagde sig til rette i mine arme og sov der det meste af eftermiddagen. Og så var den beslutning taget. Lolli skulle til bo i Hee. Jeg er Mette og Jesper dybt taknemmelig for at de har betroet mig denne faktastiske hunkat. Hun har et fantastisk hoved, med en super stærk hage, lækker profil og fantastisk øresætning. Pelsen er lækker silky og meget nem at holde. Efter Lolli har fået sit første kuld, har hun virkelig udviklet sig. Og hun bliver nu mest tiltalt som Bulldozeren pga hendes meget brede krop.
Lolli er mor til Agnes, som jeg valgte af beholde hjemme efter parringen med Frees.